In a blink of an eye, it is August. Today, Ann Bunny brings you the latest issue of the An Bunny Android mobile phone price list. According to different price ranges, there are nearly 60 high-performance models ranking, hopefully Everyone's purchase brings a certain reference.
Among them, Red Rice Note 5, 360 mobile phone N7, Xiaomi 8, and one plus mobile phone 6, respectively, get the most cost-effective models with price below 999 yuan, 1000-1999 yuan, 1999-2999 yuan, and 3,000 yuan.
Note: price/performance score = average running score (V7 version) ÷ current price (refer to Jingdong official store)
Statistical time: July 1st to July 31st, 2018;
Total number of records for a single model >1000
0-999 yuan
First of all, let's take a look at the entry models below $1,000. Although many users think that these products are "unbearable" in terms of configuration and user experience, there are still some highlights for target users. After all, with the development of technology, even the models below 1,000 yuan are also using eight-core processors, 4GB of memory is not uncommon.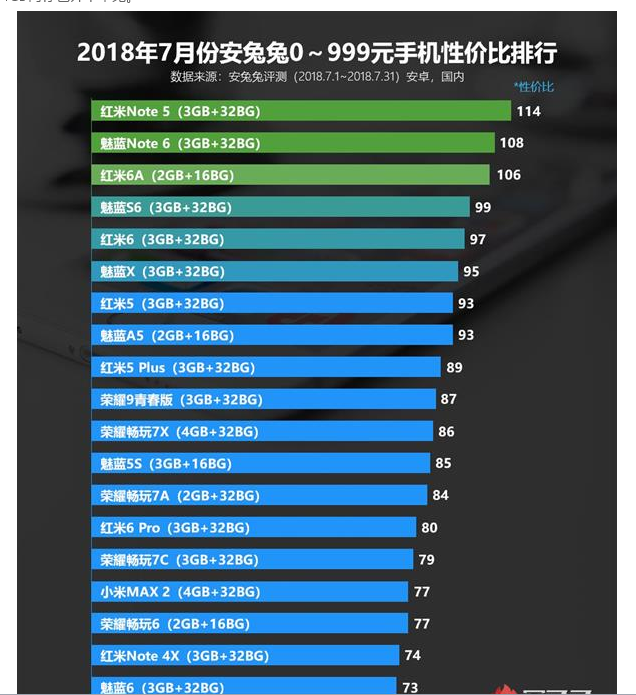 1000 yuan - 1999 yuan
In this issue, there are as many as 26 models in the price range of 1,000 yuan to 1999 yuan. Among them, there are 6 models with a price-performance ratio of more than 100 points. Let's take a look at it.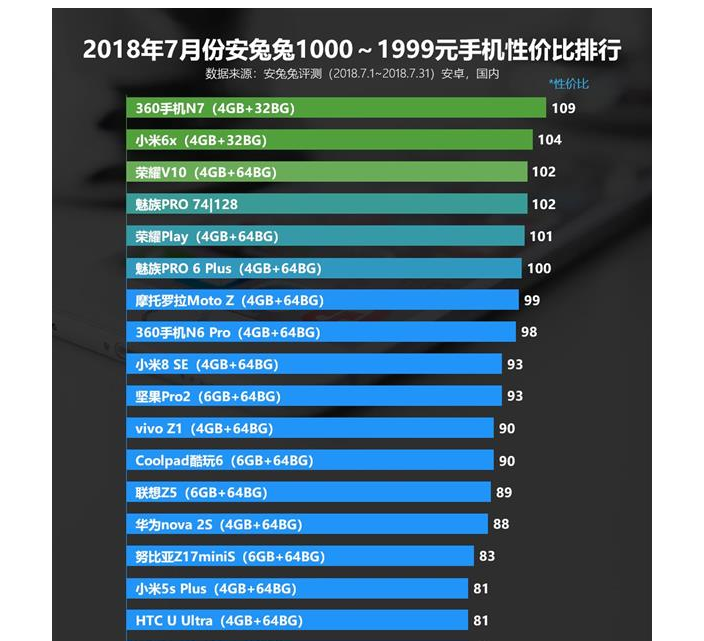 2000-2999 price
This month, there are 9 models with cost-effective rankings in the range of 2,000 yuan to 2,999 yuan. Among them, there are many high-end flagships of the year. For target users, these products are also very worth buying.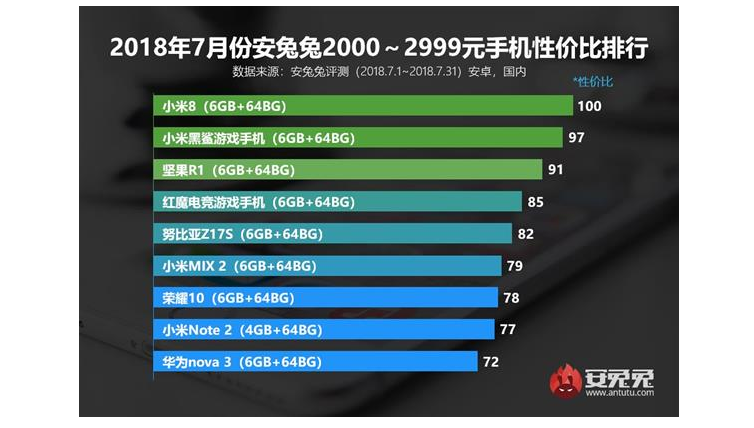 More than 3,000 yuan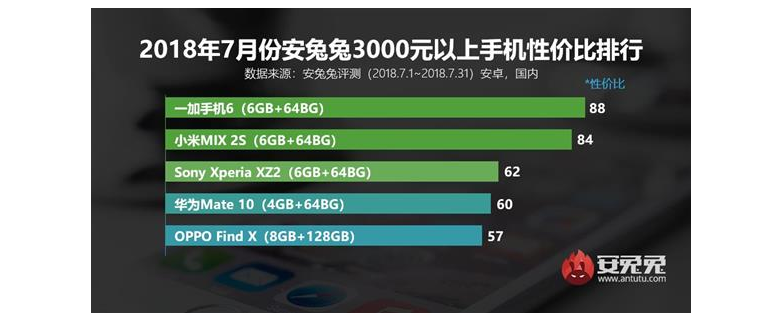 There are 5 models for this month's finalists of more than 3,000 yuan. Don't think that there is no price/performance ratio for this level of products. After all, the price/performance ratio is a relative concept. There are always several products worth buying at the same price.
Note: The price of the mobile phone changes daily, and the latest official price is subject to purchase; the price/performance ranking is only considered from the two dimensions of performance and price of the mobile phone, and does not include the design, workmanship, and photo taking of the mobile phone; In the official website of each brand.
Article source: Drive home